Billabong Girls Europe und der Brasilianische Designer und Surfartist Tom Veiga haben sich für eine Kollaboration zusammen getan, welche Tom's Waves Series illustrations featuren.
Mehr davon gibt es im Billabong Europe's blog zu sehen. Wir sind begeistert!
Hier ein paar Eindrücke der Kampagne: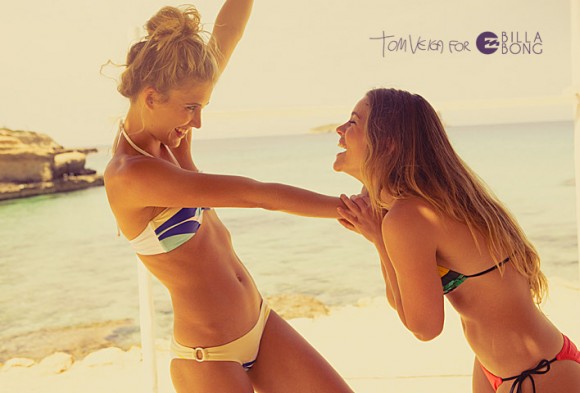 In this video clip Tom is talking about his inspirations, art,  and Billabong…
Wer Portugiesisch versteht kann hier auf Tom's Blog lesen was er dazu schreibt, hier .
The artist and Brazilian designer Tom Veiga, 29, is the creator of the Waves Series illustrations. The bold yet simplistic cubist illustrations are inspired by the shapes, sensations and feelings that waves, sun and surfing evoke.

"God was very inspired when he created and designed the sea waves, everything is perfect. Each wave has a shape, color, temperature, speed and feature that is unique, and it inspired me to reflect the beauty of the sea and the waves through design." says Tom Veiga.

His work is characterized by many colors, moving in a few strokes, he always tries to explore each wave in details and to reflect the wave with a design vision. Tom also uses his art as a form of environment awareness. He is a member of Save The Waves, a foundation that aims to preserve the oceans and beaches, of the Ocean Artists Society and of Surfrider Foundation.
Quellen: www.billabong.com/girls/eu/ , Clubofthewaves.com , seriewaves.wordpress.com